The staff at Good Shepherd Nursery School is filled with kid-loving professionals whose goal is to help your child flourish. All teaching staff meet the licensing requirements of the Massachusetts Department of Early Education and Care. Our teachers and administrators are highly experienced in early childhood education and keep abreast current research and practice in the early childhood field through coursework and workshops.
Meet our team below: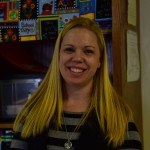 Kim Hughes – Director and Lead Teacher of Pre-K 2 &4, Friday Enrichment Classes
GSNS is near and dear to my heart. I am the mom of 3 children that are Alumni of GSNS. I have had the pleasure of teaching children for over 20 years. My teaching experience includes Preschool, Reading Teacher, Kindergarten Teacher, Home Daycare Provider, and 2×2's Playgroup Teacher at GSNS. I have my Bachelors in Early Childhood and Elementary Education and my Masters in Reading. In my free time I like to read, play board games, go to the beach, cross stitch, watch my kids play sports, and do home taste-testing parties for Tastefully Simple. I feel blessed to be a part of the GSNS family and continuing its legacy.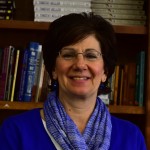 Nancy Barron – Senior Lead Teacher, Head Teacher of Primary 1 & 2 Classes
My name is Nancy Barron (Miss Nancy at GSNS), and I am beginning my twenty-third year as a Primary Teacher at GSNS. I live in Holliston with my husband, Ed. I have two grown children. My son James is a Computer Engineer and my daughter Julianne is a Physical Therapist. I have a Bachelors degree in Sociology and Psychology as well as a Child Studies certificate. I worked for many years with adults with special needs and was a stay at home mom before coming to GSNS. Teaching children is my passion! I also enjoy reading, walking, bird watching, and spending time with family and friends.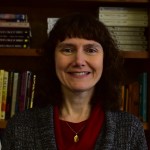 Natalie Hudon – Teacher of Extended Day Classes
I have been working as a teacher with Good Shepherd Nursery School since October 2010. I was first introduced to the school when my son attended the program and I loved the environment and teaching philosophy there. My experience outside of Good Shepherd includes volunteer and joint school council work in Medway public elementary schools and religious education teaching and vacation bible school leadership at Saint Joseph Church in Medway. My college degree in Engineering involved related coursework in literature, art, science and sociology.  I attended Dean College for Child Growth and Development coursework and earned my preschool teaching certification. My interests include singing, and engaging children in music, watercolor painting, spending time with family, and visiting extended family on Cape Cod.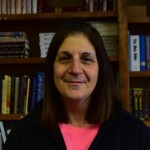 Maryann Udell – Teacher of Pre-K 2,3,4, Extended Day and Friday Enrichment Class
I am a graduate of Dean College with a degree in Dance Arts. This is my 16th year working at GSNS. My husband, Lenny, and I have been married for 35 years and have lived in Medway for 24 years.  We have 3 children, Matt, Ashley and Katie.  Matt is 33 years old and is a HVAC tech.  Ashley is 29 years old and is an early education teacher.  Katie is 16 years old and currently in 11th grade.  She was also a graduate of GSNS.  I also have 2 grandchildren; Dillon who is 12 years old, and Maddison who is 7 years old.  Some of my many interests include spending time with family, going to the beach, dancing, listening to music, planting in my garden, doing yoga, taking walks and going to amusement and waterparks.  I'm looking forward to a fun year with all the children!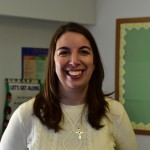 Christine Collins – Lead Teacher of Pre-K 3 & 4
This is my 9th year at GSNS.  I live in Franklin with my husband, Mark, and my two daughters: Allison and Sarah. We also have a rescue dog, Cocoa, who we love with all our hearts! I have a Teaching Certificate and Master's Degree in Elementary Education. Prior to teaching, I worked in Human Resources for retail companies such as Staples and BJ's Wholesale Club.  My love for being with and inspiring children drove my decision to go back to school and make education my second career. I taught at Sylvan Learning Center and was a private tutor prior to coming to Good Shepherd. I love my job and my GSNS family! Some of my interests include: reading, going to the beach, listening to music, exercising, walking, cross-stitch, doing puzzles and spending time with family and friends.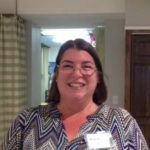 Andrea Palladino – Teacher of Extended Day
My name is Andrea Palladino.  This is my second consecutive year at Good Shepherd and 7th total year. I live in Medway with my husband Jim. Together we have two teenage daughters, Gianna and Alyssa, who are both Good Shepherd Alums. I have an Associate's Degree in Early Childhood, a Certificate in Early Childhood, as well as a Certificate in Infants and Toddlers from Dean College. I am excited for this upcoming school year. Coming back to Good Shepherd is like a warm hug!